It's time to close the gap between knowing what to do and
actually doing it.
What do you get when you combine the

science

of behavior change with the

magic

of accountability?
You get a coaching program that just might change your life.
Meet Alliance Coaching, a 1:1 coaching program for the self-help enthusiast. It's for the person dedicated to growth, change, and evolution… who needs a little help & support to get there. It's for the habit nerds, the gym try-to-go-ers, the reluctant broccoli eaters of the world. We built Alliance for the people who have procrasti-learned for years and are finally ready to take massive action and become the 2.0 version of themselves.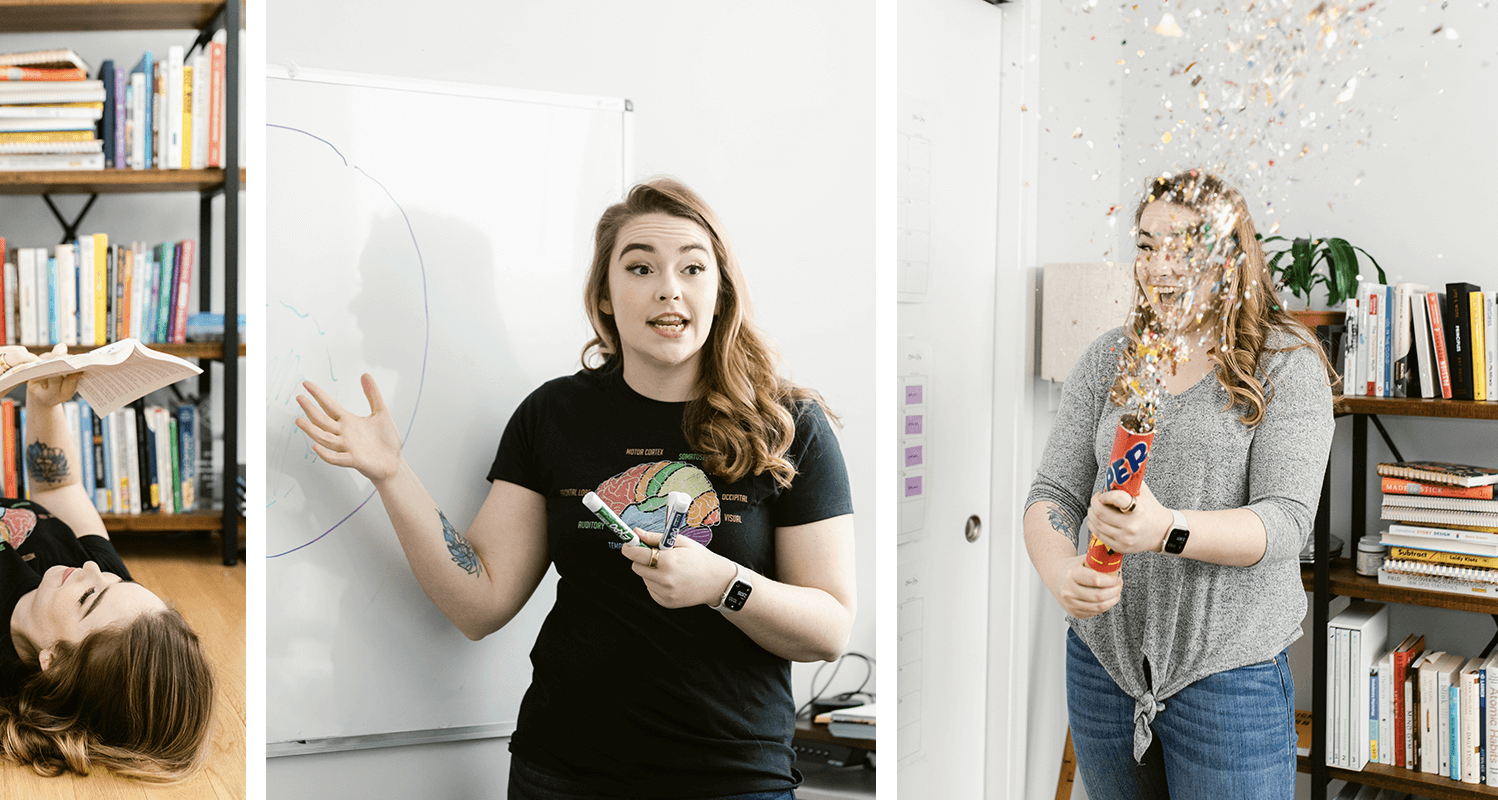 After years of struggling with her own behavior and eventually graduating with her doctorate in Health Communication, Karin had a striking realization: The typical self-help and productivity approaches of the personal development industry were shockingly inconsistent with the actual research on change. That inconsistency became the fuel for her business Body Brain Alliance, where she's on a mission to teach compassion-first change techniques that help dedicated self-improvers become their 2.0 selves.
Need a taste of what we're all about? Check out Meaningful Mornings, the mini-course that teaches you how to build a morning experience you'll actually love (without quoting ANY white male CEO's along the way).
Ready for a monthly workout subscription… for your brain? Change Academy might be exactly what you're looking for. Get access to a 1-hour deep dive workshop on the science behind a specific change topic, every single month.
Coaching? Growing a business yourself? Don't miss Six Hour Syllabus, our signature curriculum design course that will guide you through the process of planning your first course… in six hours or less.
Before a caterpillar becomes a butterfly, it digests itself. Yup. That's right. According to Scientific American, "If you were to cut open a cocoon or
My Monday morning SUCKED. I spent the entire day trying to clean away the Sunday Scaries yesterday. I prepped veggies. I vacuumed aggressively. I planned
Most of us are terrible at doing nothing. Before you say "well, I don't know Karin, I nothing ALL THE TIME when I'm supposed to
A description of your shop and resources can live here!