Passive income feels like a chicken-egg situation.
You designed a passive income offer because you don't have any time…
But you don't have any time to build that offer you designed…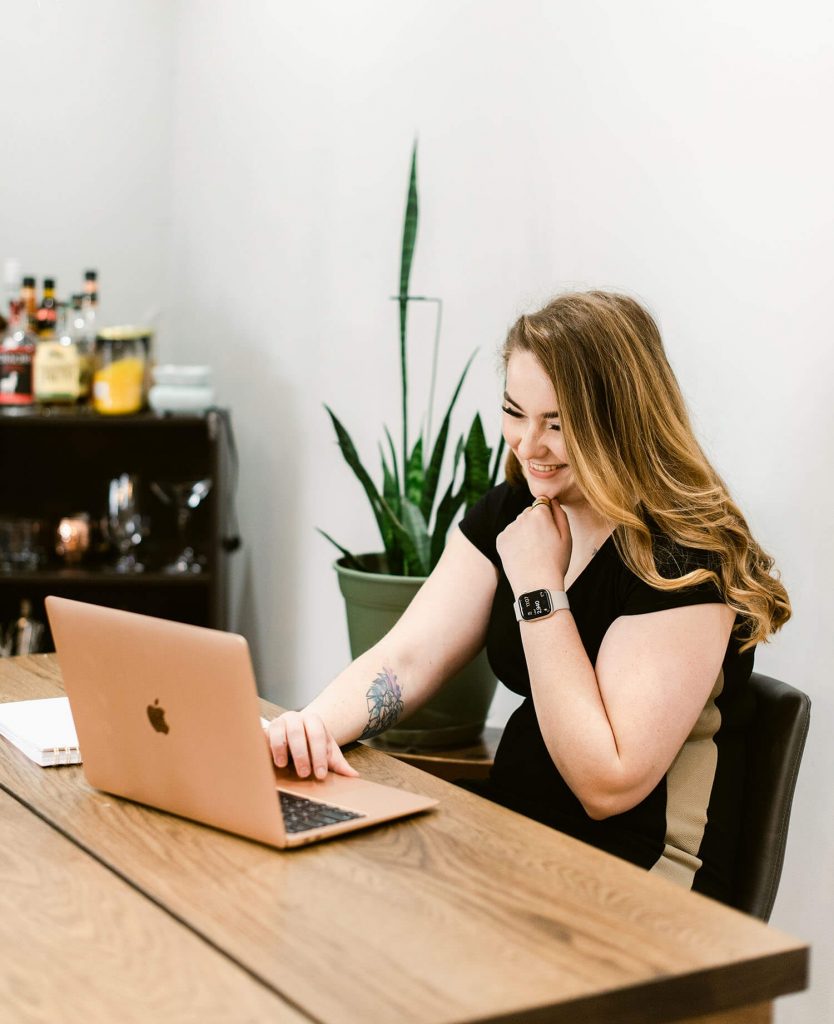 A couple solutions, my friend. You could...
Enroll in Twelve Week Takeoff, and learn ACTUAL mindset, behavior change, and time management techniques that will not only drastically change your relationship with time and procrastination… but they'll also last and grow with you as you evolve in business. 
Introducing twelve week takeoff
This is the program where you'll ACTUALLY get it out there.
(formerly known as syllabus to sold)
Ready? The Next Round launches in...
Count 1 point for every statement you agree with, or have said or thought before.
How To Calculate your Score:
If you scored greater than ONE, keep reading. These are ALL statements written in the applications from REAL Syllabus to Sold students… who are now benefitting from this unique & amazing program.
Hold up a second, what is twelve week takeoff?
Twelve Week Takeoff is a 12-weeks to launch program.
It's ⅓ behavior change, ⅓ launch strategy, and ⅓ educational psychology. It's build for the busy business owner who needs someone to hold them accountable for GETTING SOMETHING OUT THERE.
I DO NOT TEACH COURSE DESIGN IN THIS PROGRAM. To learn how to design an effective course, visit Six Hour Syllabus.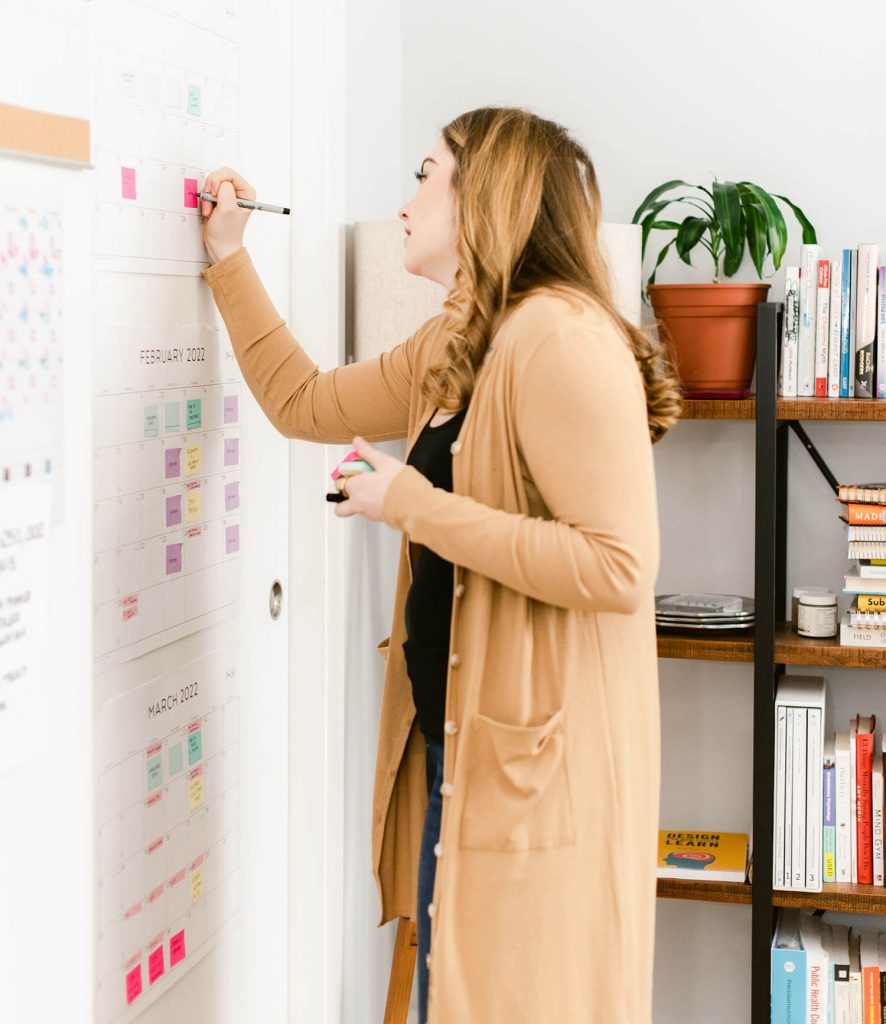 "[twelve week takeoff] was the best investment I've made for my coaching business."
Not only did I successfully launch my first curriculum, my approach to content creation and educating my learners has changed because I finally understand the science behind it. Karin practices what she preaches and is an absolute breath of fresh air to learn from. Thank you!
WEEKLY LIVE WORKSHOPS, AND COACHING CALLS, including:
Self-study modules:
Done-for-you templates and tools, including:
WEEKLY LIVE WORKSHOPS, AND COACHING CALLS, including:
Offer audit

Nailing down the details of your signature program

Task automation & building systems that work for you
Copywriting workshop

We'll draft, edit, & elevate your writing

"Pitch your course" practice session

Rehearse showing up on IG with confidence & belief

Prep your brain for a successful, belief-driven launch
Reflection & reviewing workshop
Self-study modules:
Done-for-you templates and tools, including:
IMPORTANT: In order to participate in Twelve Week Takeoff, you MUST have purchased Six Hour Syllabus. Six Hour Syllabus can be completed in 6 hours or less and helps you OUTLINE and PLAN the course you'll launch in Twelve Week Takeoff.
4 monthly payments
$599 / month
"[twelve week takeoff] provided the deeper education to put together an impactful course for adult learners that no other program I've taken has covered, and you get the support and accountability to actually bring the course to life."
The group atmosphere and weekly calls were so helpful for navigating the ups and downs of the process. 10 out of 10 would recommend for anyone wanting to launch their first course or make an existing one even better!
twelve week takeoff is
currently closed.
Want to join the next round?
Enter your email here and we'll send you an email when it next opens.
It's only one email, we promise.
"[twelve week takeoff] is so much more than just a course design program!"
The accountability of weekly work and check-ins with the cohort helps to increase focus on each part without being overwhelmed by the entire process at once. Karin's approach is equal parts expertise, compassion, and a kick in the pants to get the thing done! The adaptability of [Twelve Week Takeoff] to an endless variety of course-creator types is unique and very helpful as well.
"twelve week takeoff is THE program if you want clarity, support and guidance to ACTUALLY get your course done and out there! "
It has been invaluable to have Karin's and the group's support to work through time management/ mindset (disbelief, perfectionism) obstacles, plus gaining more advanced curriculum knowledge and growing the confidence to launch your course. Karin's experience and insight combined with her easy, fun, straight to the point teaching style and compassionate yet "get it done" coaching makes this program very worthwhile.
let's take a minute to talk about what did NOT make that list of qualifications.
Business Size
You'll notice I don't specifiy a minimum # of clients, # of followers, etc. That's because there are SO many ways to launch, and SO many amazing benefits of course creation. This program is FLEXIBLE - so yes, I'll coach my six figure business owner clients a little differently than my brand new "just trying to launch my 1:1 program" peeps -- but the benefit of the group setting & live calls is that the opportunity for that flexibility is there.
Genre
Are you teaching people nutrition? Awesome. Are you teaching people juggling? Amazing. Are you teaching nurses or firefighters or grandparents or teenagers? Great. While I tend to attract a LOT of health-related coaches because of the industry I'm in, you are welcome no matter WHO you work with or WHAT you teach.
Program History
So, you've launched this program before and you want to update it & do it again? Awesome. So, you're creating something BRAND new and this is the first course you've designed? COOL. Regardless of whether you're updating a current offer or creating a new one, as long as you're game to launch during late March, you're invited to be part of Syllabus to Sold.
Client wins from this round
"I'm excited that I have 7 people on my interest list! I will be spending Saturday and Sunday creating the videos and uploading to Thinkific but otherwise, I think I'm ready to go!"
"I sent out an invite for the course waitlist to my weekly email list, and the sign ups are rollin in. My waitlist goal is 100, and I'm a third of the way there with weeks to go. Feeling more and more excited to put this into the world.
I'm celebrating trying to let things be messy (and they are very messy!). I am working on my perfectionistic tendencies and hoping that being okay with the mess will help me get things done more efficiently. "
"I hit 100 PEOPLE on my wait list today!!!"
"I just did my first IG live! I have avoided doing lives for... forever. Today I decided to go for it. I was nervous but when I rewatched it, I couldn't tell at all (funny how our perception can be so different than reality). I love that I went for it, and plan to keep practicing as I'll be doing them during my launch next month.
"I'm celebrating the small things today… completed everything on my task list today so far!"
"[twelve week takeoff] was the best way for me to go from aspiring business owner and course creator to a successful first launch! "
Karin's insight is invaluable and I loved being surrounded by different owners in different stages of their entrepreneurship journeys to see what everyone else struggles with.
Ready? The Next TWT
Round launches in...